After a brief hiatus for NativeScript Developer Day and Angular Connect, we're back with another installment of This Week in NativeScript—your source for the latest and greatest from the NativeScript community 🚀
Links
Plugins
Stack Overflow update
A few new faces have joined the Stack Overflow leaderboard for the last month, but Nathanael, Nick Iliev, and Brad Martin continue to hold the top three places overall.
http://stackoverflow.com/tags/nativescript/topusers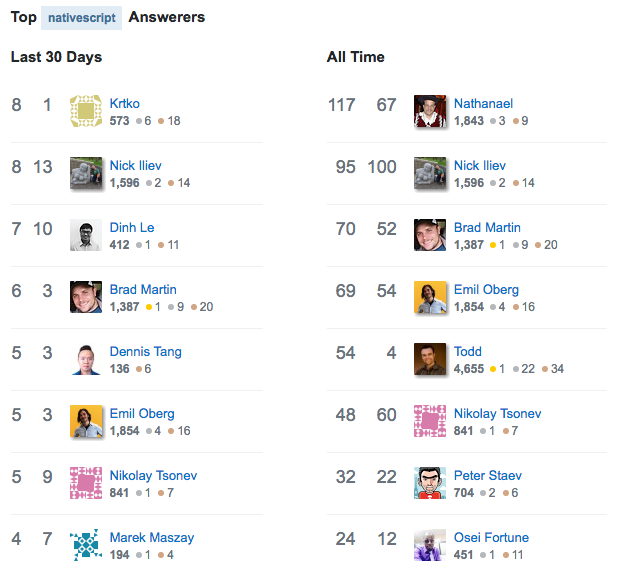 As always, let us know if we missed your link, let us know in the comments and we'll add it to the list. And until next week, happy NativeScript-ing!