It's time for another This Week in NativeScript, and in this edition we have a super important development in the NativeScript community to discuss—namely, that Josh Sommer carved a NativeScript pumpkin.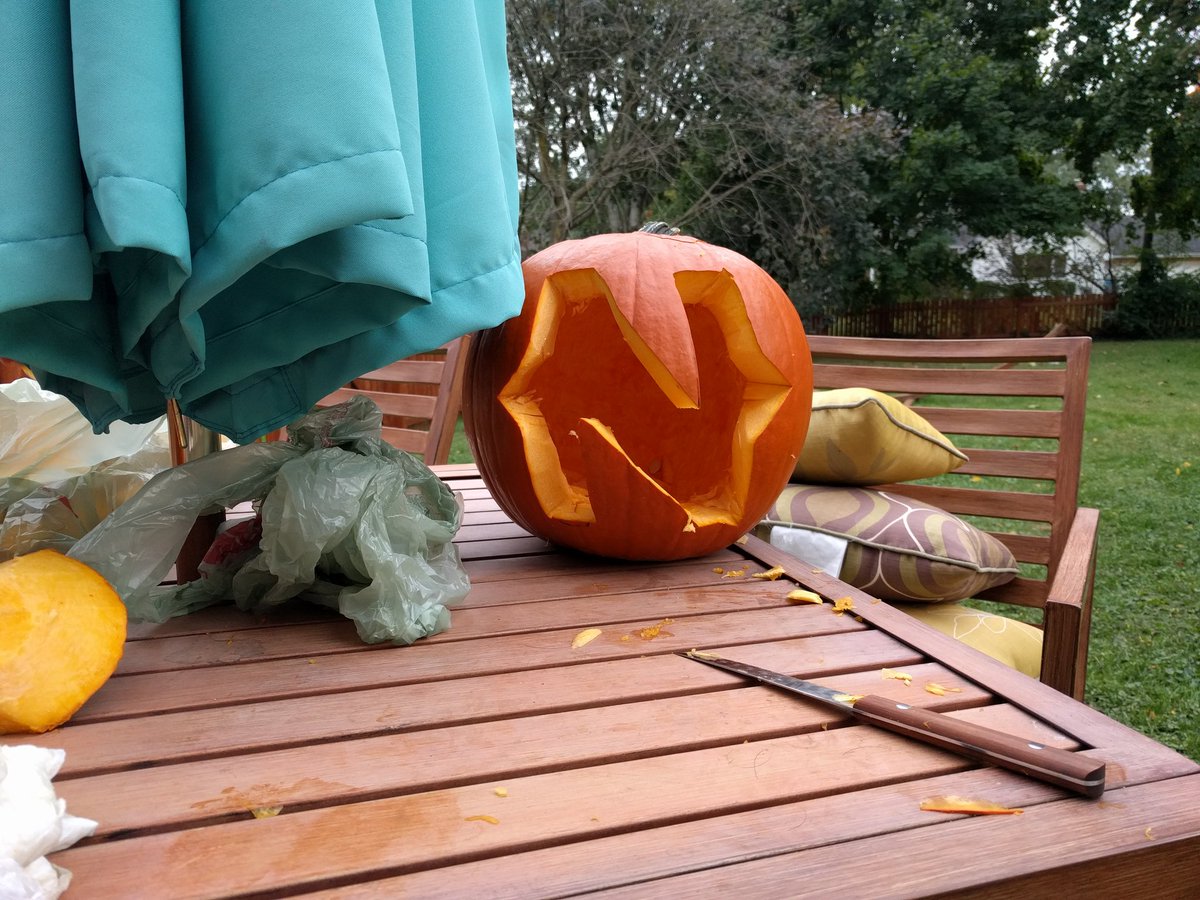 After you've taken a moment to thoroughly enjoy Mr. Sommer's artistic talents, I need to have a heart to heart with you, esteemed NativeScript community member. How is it, that in the sprawling, ever-growing world of NativeScript, that there is only one—ONE— NativeScript pumpkin? One?! I mean, I'm actually somewhat embarrassed that poor Josh is the only one pointing out our obvious lack of Halloween and NativeScript spirit.
In an attempt to address this egregious oversight, I'm calling on you, enthusiastic NativeScript developer, to join Josh as a NativeScript pumpkin creator. I mean it's really not that hard—all you need is a pumpkin, a moderately sharp object, a functioning camera, and the willingness to confuse your significant other with your questionable hobbies.
What will you get in return for the countless hours and tireless effort required to produce a work of pumpkin art? Glory! And by glory I mean a mention in a This Week in NativeScript article, along with potential judgement of your patio furniture and photography skills. So go forth NativeScript community—carve your pumpkin, take a picture, and post your creation on Twitter. Make sure to mention the @NativeScript tag so we can retweet your work, and let the world collectively judge whether we use our free time effectively.
Anyways. Now that I've managed to take this article more off topic than you really thought possible, let's move on to the ostensible purpose of this post—links and stuff!
Links
Plugins
NativeScript Snacks
Stack Overflow Update
Progress's own Nick Iliev has been crushing it on Stack Overflow lately, and is rapidly catching Nathanael for the all-time lead. It's nice to see some new faces on the list as well.

http://stackoverflow.com/tags/nativescript/topusers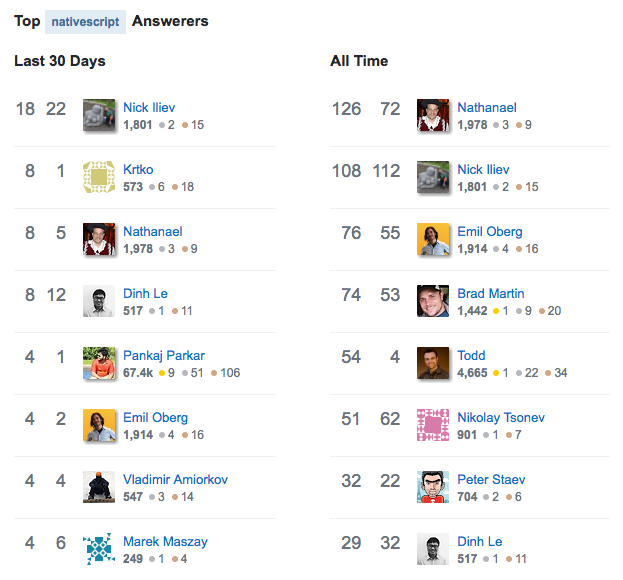 And that wraps up another This Week in NativeScript. As always, if I missed something, drop links in the comments so I can add them to the list.