I was able to sit down, at least virtually, with Sofia-based Veselina Radeva (Vesi to her friends) who has become NativeScript's new Product Manager, following in the footsteps of Valio and Emil Stoychev.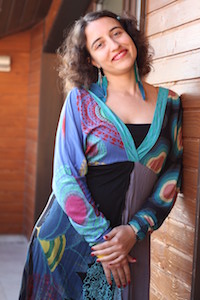 We've met before
on this very blog
, but in a different role. Previously, Vesi worked on the Plugins team, helping shape the marketplace and organizing both internal and community efforts around this important part of the NativeScript ecosystem. Now as Product Manager, she will play a major role in helping shape the next phase of NativeScript's lifecycle. In this one-on-one session, we learn a little more about her view for the future of NativeScript.
Q: How does your background within NativeScript Engineering inform your current role?

Vesi: I think having this engineering background helps me understand developers better and be able to step easily in their shoes, feel their pain points and then transfer them into action items in NativeScript's future roadmap. With the plugins team, we managed to provide an opinionated way for building plugins and organized the existing ones in the Marketplace. Now, in the PM position I will have the opportunity to work with the whole engineering team to provide even more.
Q: Where do you see NativeScript's current state? Where does it fit in amongst the many solutions for building mobile apps with JavaScript?

Vesi: For me NativeScript is the natural choice for Angular and Vue.js developers who want to expand their presence in the mobile world. The team is working on the seamless integration with Angular CLI so choosing NativeScript is becoming easier than ever for them. On the other hand, thanks to our wonderful community, NativeScript is today's choice also for the Vue.js lovers. Of course, the framework's Core is always there to cover all the developers who prefer to use pure JavaScript.
Q: What will be your main focus for NativeScript, moving forward? 

Vesi: I will continue Emil's effort on improving the "Getting Started" experience and the documentation. I'll try to deep dive more into the product and find the problems that need to be solved. I'm a good listener so I also imagine working closely with the community, listening to the problems that users experience and adding the remedy for them into our roadmap.
Q: What's the most pressing need for NativeScript right now?


Vesi: There is always room for improvement in debugging, LiveSync and performance which impacts the development lifecycle and speed. Our goal will continue to be achieving excellence in the development experience and easing the code-sharing between web and mobile. The good news is the team is already working on improving these areas and the results can be seen with every release.
Q: What's your greatest desire for NativeScript in the future?


Vesi: I want NativeScript to become the go-to mobile solution for web developers.

Thank you Vesi, and congratulations on your new role!