Next week, members of Telerik Developer Relations, Product Managers, and Engineering will converge on Utah for
ng-conf
—the biggest event in the Angular world. NativeScript will have a huge presence at ng-conf and we want to let you know about it!
The Keynote
Burke Holland, Director of Developer Relations, will be giving part of the ng-conf keynote. He'll be talking about everything new and hot in NativeScript and our integration with Angular 2. Watch the keynote as it happens for exciting announcements from both our team, Google, and the ng-conf staff.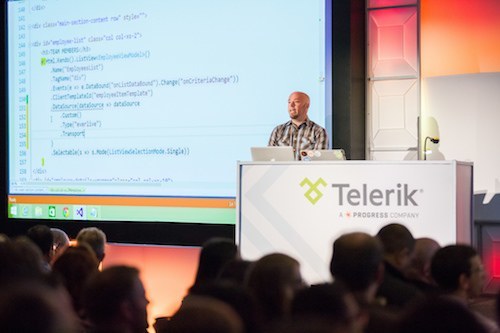 The Session
Developer Advocates TJ VanToll and Jen Looper will give a session on Wednesday, May 4th, from 4:50 - 5:15pm entitled "Sharing Code Between Web and Native Apps". We'll be discussing the new world that has opened up, with the integration of NativeScript and Angular 2, to share code between your web and mobile projects. Be ready to be wowed!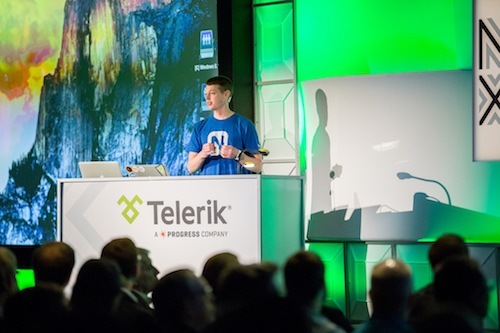 The Booth
All conference long, visit our booth to take part in a huge Star Wars themed giveaway. We have some great prizes for you. Stop by, say hi and get information about NativeScript 2.0.


Also as an extra bonus, when you register at the conference, you will receive a special, limited edition ng-conf NativeScript T-Shirt. Wear this shirt Thursday May 5th and come by our booth to take a spin on the big prize wheel. We'll be giving away awesome prizes and great swag for those T-Shirt wearing booth visitors all day Thursday.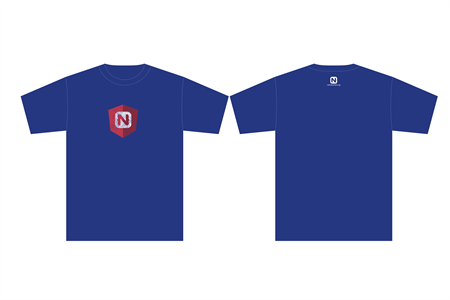 The Extended ng-conf party
Can't attend ng-conf? Consider an "ng-conf extended" event in a city near you! Modulus, in Cincinnati, will be hosting a special party on May 6th with
t-shirts and stickers as well as lunch provided. Learn more at
http://info.modulus.io/ng-conf-extended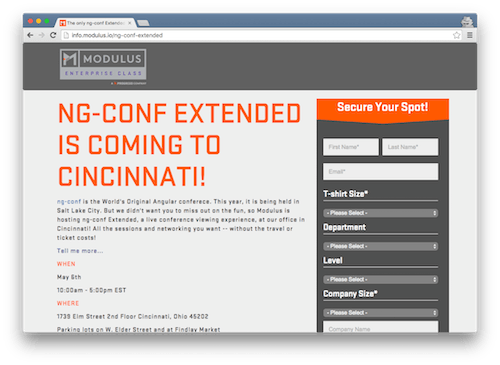 Don't live near Cincinnati? No worries. There are ng-conf viewing events going on all over the world—literally. Check out
ng-conf's site
to find an event near you.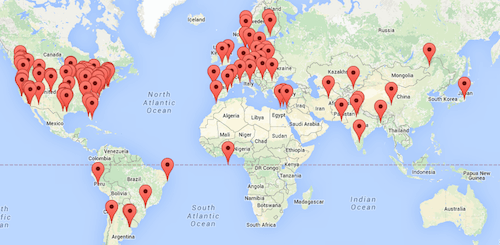 The Workshop
TJ and Jen, with the rest of Telerik's on-site staff, will lead a workshop guiding new users through the NativeScript and Angular 2 integration, using our
Groceries getting started guide
as a model. Come join us for raffles and learning on Thursday from 3:00–5:00 PM in Grand Ballroom C.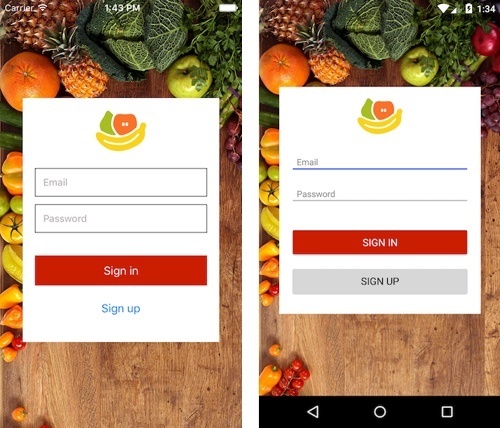 The AMA and Experts Sessions
TJ and Jen will also be available for AMA (ask me anything) and Experts sessions on-site on Thursday May 5th. Here's the schedule:
TJ AMA session - 10:30–11:00 AM
TJ "Experts Room" - 1:00–2:00 PM
Jen AMA session - 1:30-2:00 PM
Jen "Experts Room" - 10:00-11:00 AM
The Live Stream
Get Started Early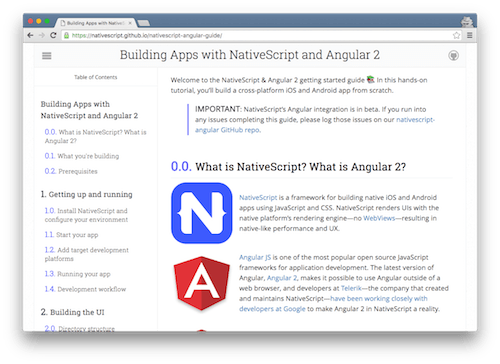 Are you ready for ng-conf? We sure are! There are a few other secrets we have planned for the event that we'll reveal next week. See you there!