This year we were involved with many events where we spoke and/or run NativeScript workshops. You would think that all events are the same, but as much as each event tries to follow a certain pattern (with talks, workshops, speaker panels, conference parties), each event is quite unique on its own.

AngularCamp

AngularCamp (a younger brother of AngularBeers) is one event that clearly stood out, because it brought something different to the tech community and changed the game completely.
The event is built is on pure energy and passion. But unlike many other events David started with a Vision and Mission, which keeps him on track with what he set out to achieve.
This is what David Pich (the father of AngularCamp)  told me when I asked him about the secret sauce to his success:
"This is an event for everyone to get involved. Everyone can speak, run a workshop or do anything that helps. We work with other communities - not just Angular - to bring everyone together where developers can share and learn from each other. It is a place where both the star tech speakers/trainers and the local community members are encouraged to contribute and work side by side. The bridge built by AngularCamp brings both sides together; to the point where there is no us and them anymore, instead there is the community."
It is quite interesting that AngularCamp favours hands on workshops (from 30 min to 2 hours) over one way talks. Even though some of the workshops are not 100% polished, they are all authentic and give everyone a way to learn the cool stuff of today and tomorrow.
This model unsurprisingly brought a lot of attention with participants and contributors coming from all over the planet (from the US to the sunny Israel).
All workshops are run at the campus of the University of Barcelona, which gives everyone a chance to learn how it is to be a "University Professor", albeit without the university students.
Watch the talks

You can see all the talks at the AngularCamp YouTube channel

Here is my talk Sharing Code between Web and Native apps


We were there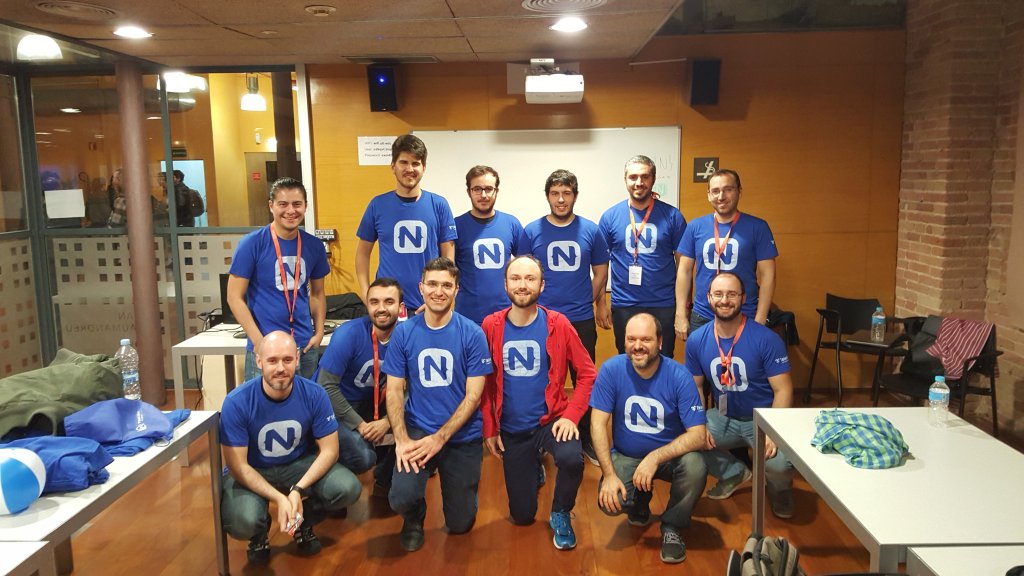 Both in January and July the NativeScript team contributed with workshops on how to build cross-platform mobile apps. It was great to see the enthusiasm of everyone in the room. I was impressed with how fast everyone picked up the framework within few hours some people began to improvise and started implementing their own ideas, which were not part of the official workshop.
The key to the success was a great environment where everyone felt free to ask any questions and challenge each other.


Get involved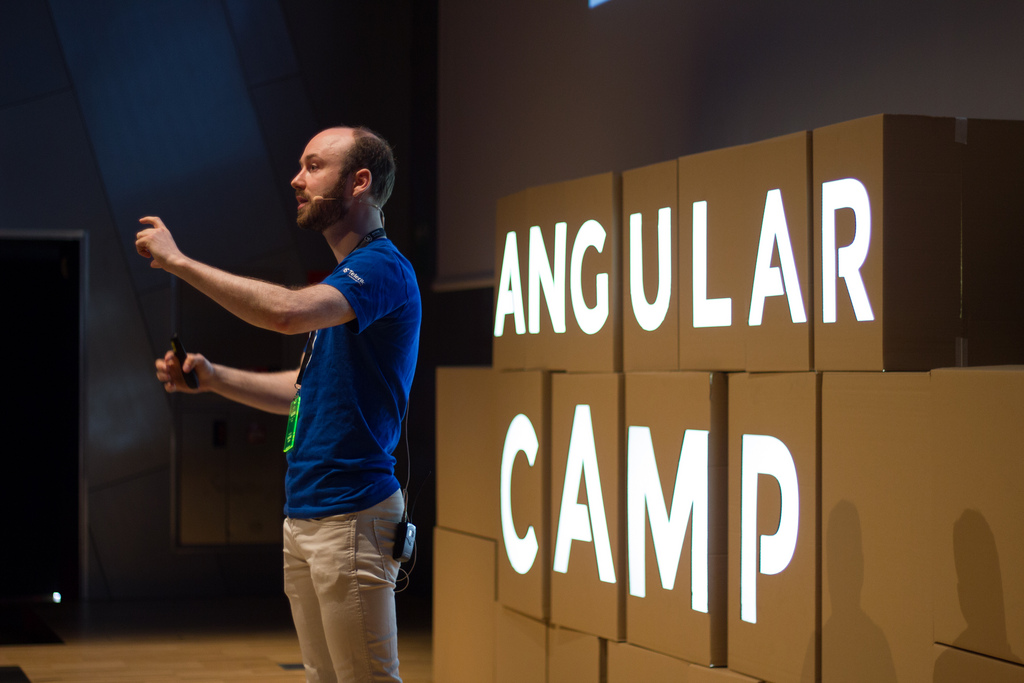 Given the success of the previous events, it shouldn't be a surprise that AngularCamp is preparing for the next edition in July 2017. If you are doubting and asking yourself "whether you should get involved"... Stop asking silly questions! This event is a must for
everyone who cares about the community to attend and contribute to.
You don't need to be a hero start doing things, AngularCamp helps you to start learning, sharing and discovering in a nice atmosphere.

You can sign up for updates here