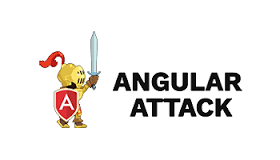 The 2017 Angular Attack hackathon has officially concluded. The winners of each of the 6 categories are posted below and on the Angular Attack website.

The NativeScript team offers a big congratulations to all of those who participated and tested their skills against the best Angular developers in the world. We are amazed at the level of competition. It will be our pleasure to award the winning teams the special NativeScript prizes.

Winning teams:

We are kicking around the idea of a NativeScript focused Hackathon. If you are interested in such an idea, please leave a comment below.