Raise your summer cocktails, complete with umbrellas and flower garnish, to the winners of our Sweetness and Light Summer App contest, Tiago Alves and Alex Vakrilov!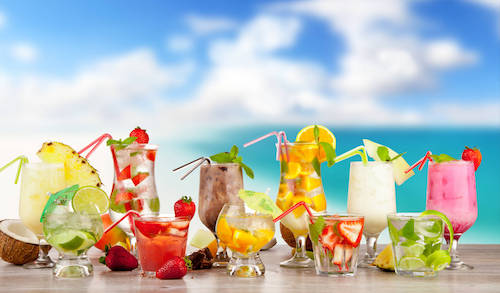 If I could, I would hand-deliver cocktails to you, but as our two winners are based in Brazil and Bulgaria, we will have to congratulate them with a nice prize pack selected from the Vue and NativeScript stores. 
The object of this contest was to put the new Vue integration for NativeScript through its paces.
Vue.js
is a beautifully lightweight framework that is currently being used by our community members to
build NativeScript apps
. If you'd like to learn more, read about the
origin
of this community project and its
current status
, and join us on the
#vue
channel on
NativeScript Community Slack
 to help the effort!
Building on the idea of the 'Seefood' app from
Silicon Valley
, released IRL a few months ago, this app tests whether an image is a hotdog or not, based on machine learning algorithms. Tiago used the
Clarif.ai
API to analyze an image and determine whether or not it's a picture of a hotdog.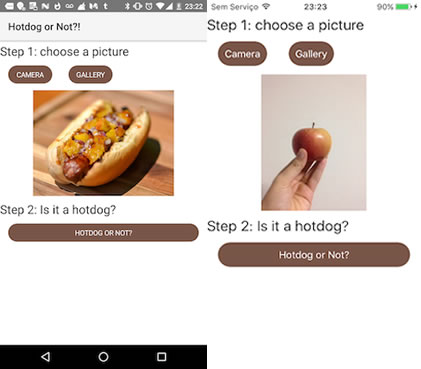 This app's innovation is that it demonstrates the use of single-file .vue components, previously not yet supported. It also makes use of several core plugins including the camera to take pictures and convert the image to base64 files to be analyzed by Clarif.ai for hotdogness. Well done, Tiago!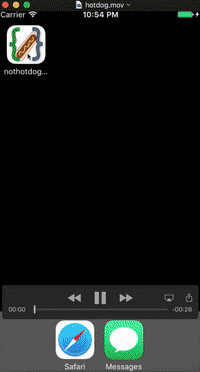 ---

The superbly talented Alex Vakrilov, from the NativeScript Engineering team, submitted a very nice example of a voting app used to vote for our current contests. It's an app for app contests, very Inception. We loved it! 



In the demo, you can see the use of the Firebase plugin within a card layout - it's a great use of community plugins in a Vue app, showcasing the real-time nature of Firebase updates that's especially good for a voting app. This app runs very well on Android, give it a try! 
Thank you to everyone who built a beautiful Vue/NativeScript app. Look for more interesting app contests in the future!
---
As a prize for all of us, here is a recipe from
BettyCrocker.com
for a beautiful NativeScript blue cocktail. Give it a try and tell me what you think!
Ingredients:
Lime wedge
Granulated sugar
Ice cubes
1/4 cup cranberry juice
2 T (1 oz) citron vodka or vodka
2 T (1 oz) blue curaçao
1 T fresh lime juice
Steps
Moisten rim of chilled martini glass with lime wedge. Sprinkle sugar onto small plate, and dip moistened rim into the sugar to coat lightly.
Fill cocktail shaker with ice. Add cranberry juice, vodka, curaçao and lime juice; cover and shake. Strain into martini glass.